The project has its origin in Ikea's desire to look after the well-being and health of its workers, being a pioneering company in this field. The Ikea Murcia store has been chosen to carry out this pilot project together with Bodytone on a national and international level.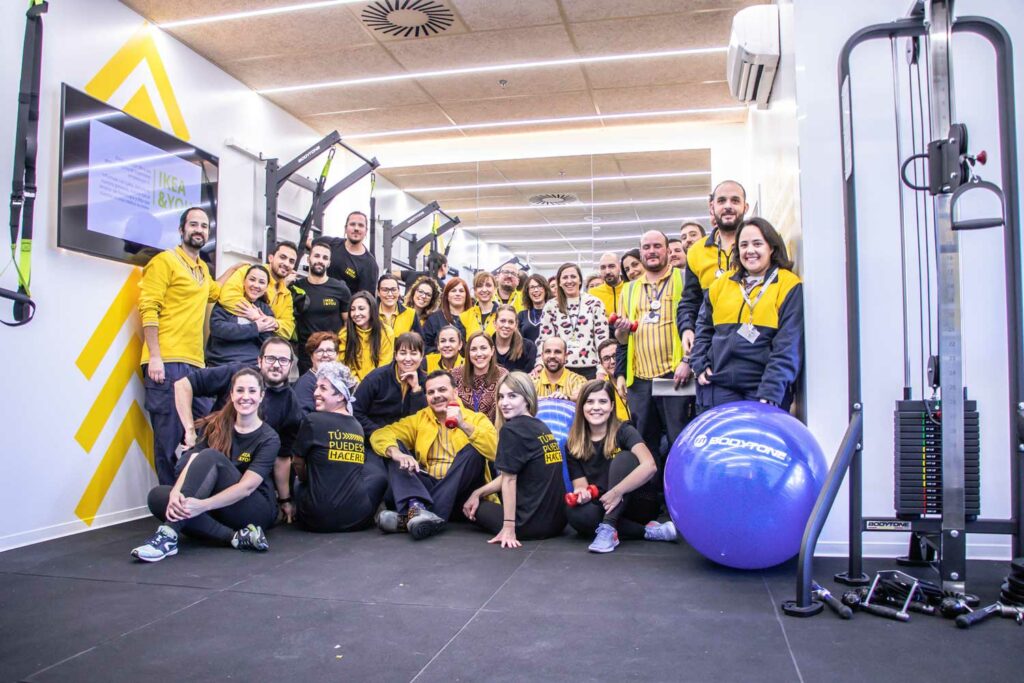 The project is linked to occupational health, with the medical service being responsible for the gymnasium. However, Ikea has positively valued the recreational use of the facility. Betting for a last generation machinery of the hand of BODYTONE, endowing the area of the highest technology in lines of cardio, with the model of tape EVOT1+, elliptical EVOE1+, and the last model of the advanced bicycle WT1. Thus acquiring the most technologically advanced machines in the fitness market.  In addition to installing a wide range of bodybuilding and functional training products that contribute to health with healthy back and crossover elements. As well as a great variety of free weight and suspension training elements. The facility also features a group activity area for guided activities.
The gym was inaugurated last January, with a great reception by Ikea employees, and was attended by a professional Bodytone trainer who gave a class aimed at the personnel who have piloted the project.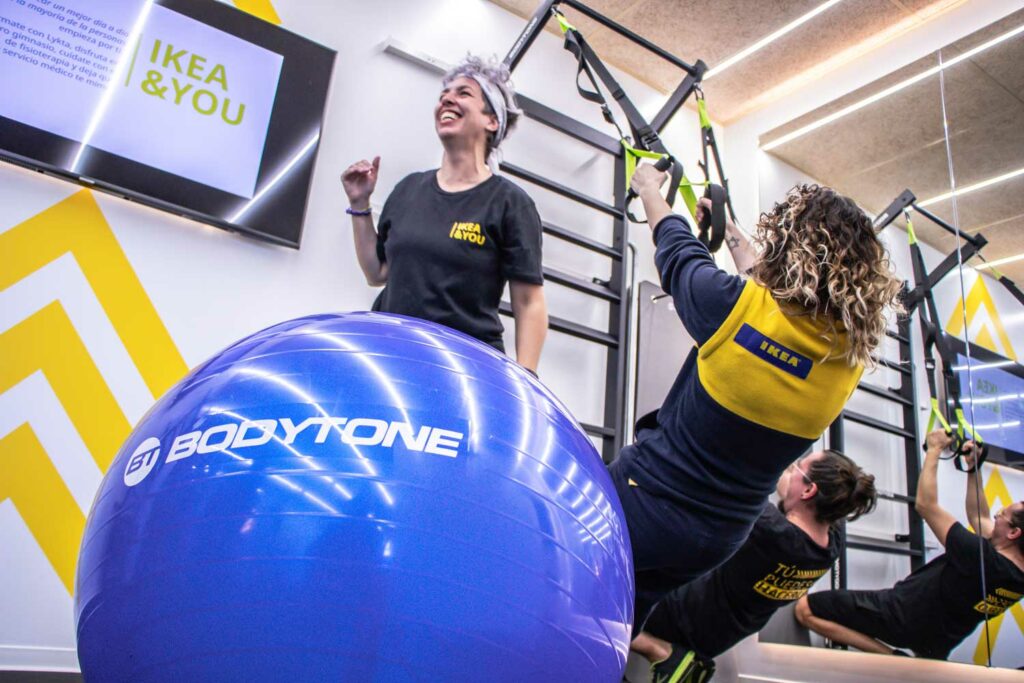 The project has aroused the interest of many brands from different sectors that want to adapt this idea to integrate it into their companies. It is therefore demonstrated the growing trend of integrating sport into the workplace, thus promoting the health, welfare and quality of life of employees.